Our Worship Ministry aims to proclaim the Praises of our Savior God, because He is the only one worthy of all glory, honor & praise!
THE WORSHP MINISTRY OF NOGB HAS 3 KEY GOALS:
1) Reach as many peoples and generations as possible with a diversity in style and leadership (Psalm 66:4; Isaiah 44:23))
2) Raising up the next generation of worship leaders for the Church (Joshua 1:1-5; 1 Timothy 4:12)
3) Experiencing God in a way that will send His people out in Service (Romans 12:1; Isaiah 6:1-8)

Worship Choir
The Worship Choir is comprised of believers (ranging in age from Middle School to Senior Adult) with a passion to lead worship, bringing our congregation to the throne of God through their praise and worship. Each member has agreed to the responsibility, commitment and high calling of leading our people to God each Sunday morning. This is not a choir who performs for the congregation, but to the Lord, God Almighty alone.
We gather in the choir loft each Sunday @9:30am for our morning run through and Wednesday nights from 7:30pm-8:30pm (Childcare being provided).
For more information in regards to our Worship Choir contact Bro Daniel at moc.l1532352522iamg@15323525222040d1532352522yolld1532352522 or (352) 727-0267

Kid's Choir
Out of the mouths of children God has ordained praise (Matt 21:16).
Kid's Choir exists to prepare praise in the hearts of children, and is a fun way for children to hide biblical principles in their hearts.  This choir celebrates our children's ability to serve Jesus and carry His message. Children from ages 3 through 5th grade are invited to join the choir on Wednesdays at 6:30pm in the Children's Wing.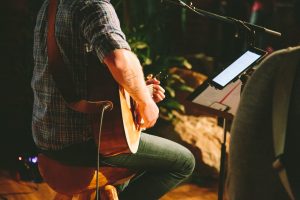 Praise Band
Instrumentalists in the Praise Team use their gifts, talents and abilities to lead our congregation to the throne of God through the playing of their instruments. In our services at NOGB, the following instruments are used: Organ, Piano, Keyboard Synth, Acoustic Guitar, Bass Guitar, Vocal Team and hoping to add more in the days to come. Membership is by audition or invitation, and is for instrumentalists sixteen years of age or older. Those who are interested should request more information with Bro Daniel moc.l1532352522iamg@15323525222040d1532352522yolld1532352522 or (352) 727-0267. Please include the following details when contacting: Name, Age, Instrument/Vocal Type, Experience, Contact Info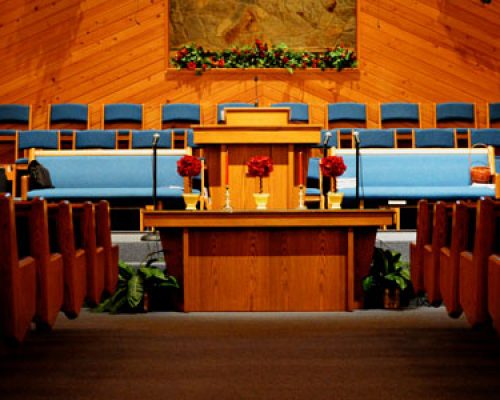 7 Biblical Purposes for Music
by Paul Chappell
The Purpose of Worship

2 Chronicles 29:28

The Purpose of Thanks

Psalm 147:7

The Purpose of Rejoicing

Psalm 98:4-5

The Purpose of Consecration

Psalm 139:23; 111:1

The Purpose of Edification

Colossians 3:16

The Purpose of Evangelism

Psalm 40:3

The Purpose of Preservation of Faith

Psalm 145:4-5